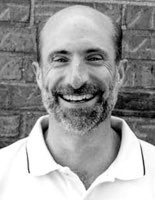 Therapy
Bill Mitchell is a licensed massage therapist, educator, advocate, and strategic consultant. As a practicing massage therapist, Bill specializes in sports massage and integrative neuromuscular therapy for pain and injury. Learn more about our massage therapy services and schedule an appointment today.
Education
Bill has more than 25 years of experience owning and operating a full-time clinical practice, in addition to his work as an educator. He has a true passion for helping others and educating about self-empowerment. Register for continuing education classes here.
Strategy
Strategic consulting services have grown out of Bill's passion for professional networking. A few noteworthy consulting engagements include his award-winning service on the AMTA national strategic planning committee; designing and implementing a specialized rehabilitation program for a major interdisciplinary pain management center; and massage therapy services for professional sports teams and theater companies. Learn more about strategic consulting services.
---
Career Highlights
1998 - 2008 - Coordinator - Massage Therapy Program - Miami Valley Hospital
1997- 2000 - Sports Massage Resource - Franciscan Sports Medicine Center
1995- 1998 - Director of Therapy Services - Pain Evaluation & Management Center of Ohio, Inc.
1994 -1995 - Sports Massage Therapist - Dayton Dynamo Professional Soccer Team
1992 - Present - Certified Ohio Bureau of Worker's Compensation provider
1991 - Present - Successful private practice focusing on injury rehabilitation and sports performance
---
Professional Membership
1992 - Present - American Massage Therapy Association (AMTA)
---
Career Service
1996 - 2006 - AMTA National Strategic Planning Committee
1992 - 2005 - AMTA Ohio Sports Massage Team
---
Professional Awards
2004 - AMTA National Outstanding Committee Award–Strategic Planning
2003 - AMTA National Outstanding Committee Award - Review Committee
1999 - AMTA National Outstanding Committee Award - Strategic Planning
1995 - AMTA Ohio Meritorious Award